About Uncle Frank's
About Uncle Frank's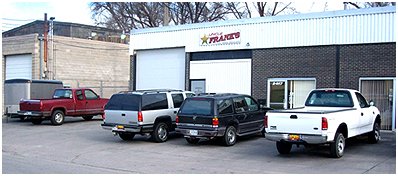 In September 2000 the shop employees turned into the new shop owners, Ralph Woodard and Lee Miller who purchased Uncle Frank's from the original owner.
Woodard and Miller bring over 40 years of racing experience and have the ability to offer "hands on" knowledge to both the beginner or expert.
Uncle Franks offers all types of services from in house tire cutting, to complete chassis set-up, to engine dyno services for our racers. We invite you to call on us for all of your karting and racing needs.
Uncle Frank's has been able to increase its Briggs Blue Wazoom, Horsepower engines and dealer network and now has over 50 dealers nationwide now serving racers.
In addition to supporting our racers, Uncle Franks is also a proud supporter of the MASN, IKF and KART through sponsorship of national classes, and champion / mechanics belt buckles in two different divisions.
Look for Uncle Franks or our dealers at both KARTFEST and KMI product shows as well as most large race events around the country. We hope to hear from you soon, good luck in your racing efforts this season